Tips for the maintenance and use of your Home kitchen
Furniture and doors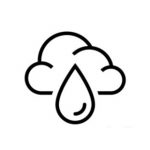 Continuous contact with water (sinks), steam (dishwashers), high temperatures (ovens and cooking hobs) can damage edges or the protective film of varnish.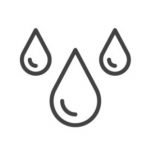 Humidity tolerated in the environment of use is min. 40 to max. 55%. Lower or higher values may cause shrinking, expansion or stains.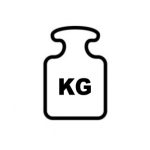 Standing or sitting on suspended cabinets may weaken them. Never stand or sit on the top.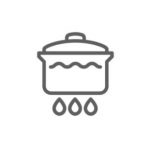 Never place hot objects (such as pans, coffee pots, irons, etc.) on the tops. Always use pan stands. When cooking food do not place pans or grilles so that they jut out from the hob; they could damage the top or back panel.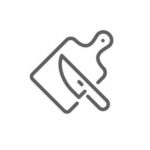 Never cut things directly on the top: use a cutting board. Do not knock with things (e.g. vases, pans, etc.) and do not rub (with metal wool pads, washing powder, etc.) the surface or edges of the top, as this will cause scratching.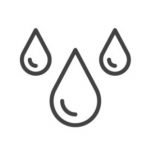 Do not prolong concentration of jets of steam on the top. Remove any residual water on the top: lime deposit on the top may be difficult to remove.
Tips for cleaning your Home kitchen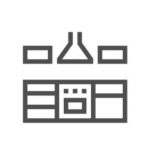 To clean doors and furniture use a soft nonabrasive cloth soaked in neutral detergent, e.g. soap and water. Dry immediately.
To clean glass use a soft non-abrasive cloth soaked in neutral detergent (soap and water).
Cleaning handles, knobs and aluminium parts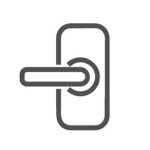 Use a soft cloth soaked in luke-warm water; do not use strong detergents which could damage the protective surface film.
Laminate Tops
Certain things (coffee, oil, lemon, etc.) could cause hard to remove stains. Remove them immediately. Certain cleaning products may be too aggressive and damage the finish; read the label on the product carefully to assess its effect before using it.
Cleaning stainless steel sinks and taps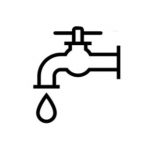 Chrome plating is the strongest finish. To keep taps in good condition over time it is good practice to dry them after cleaning the sink. Never use metal wool pads or abrasive sponges; use soft damp cloths. Lime deposits are removed by rubbing with lemon or a cloth soaked in luke-warm vinegar. In this case anti-lime deposit products are not advisable as they may affect the chrome plating. If the surface is very dirty or spotted with water marks, use a special product for stainless steel. Never use aggressive or abrasive cleaning products.
Cleaning chairs and stools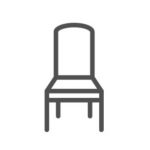 Never wet the seat; clean with a slightly damp soft cloth. To clean the structure follow the instructions for cleaning wooden doors. Never place the chair in contact with sources of heat. Never use the chair for purposes other than sitting.